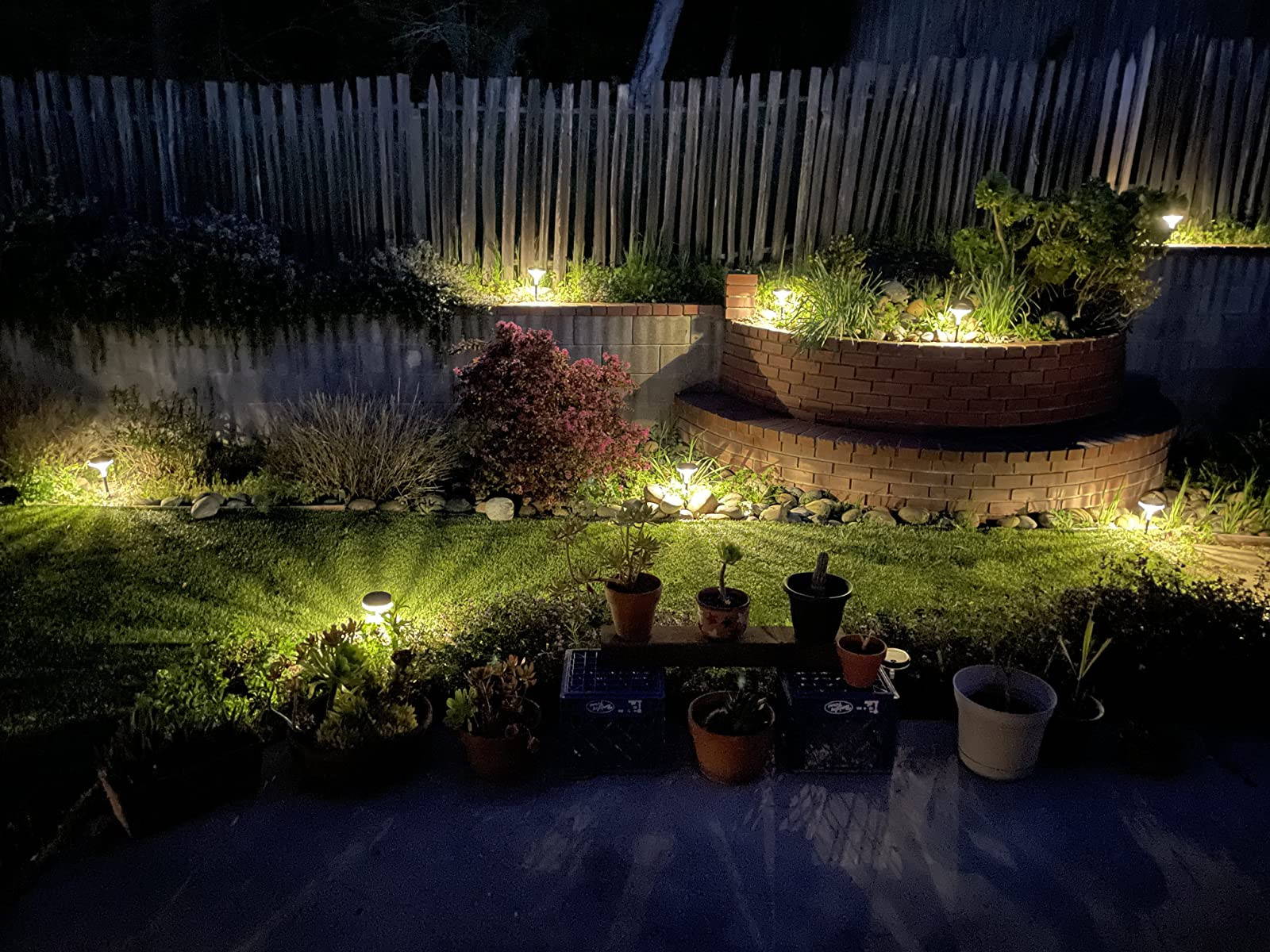 Easy quick install, reliable charging
Was looking for easy solution to a dark backyard and found it in these lights. Bought 2 sets first and loved the cast of the lights so much I bought another 2 sets (total of 16 lights) and it makes our backyard so inviting and warm.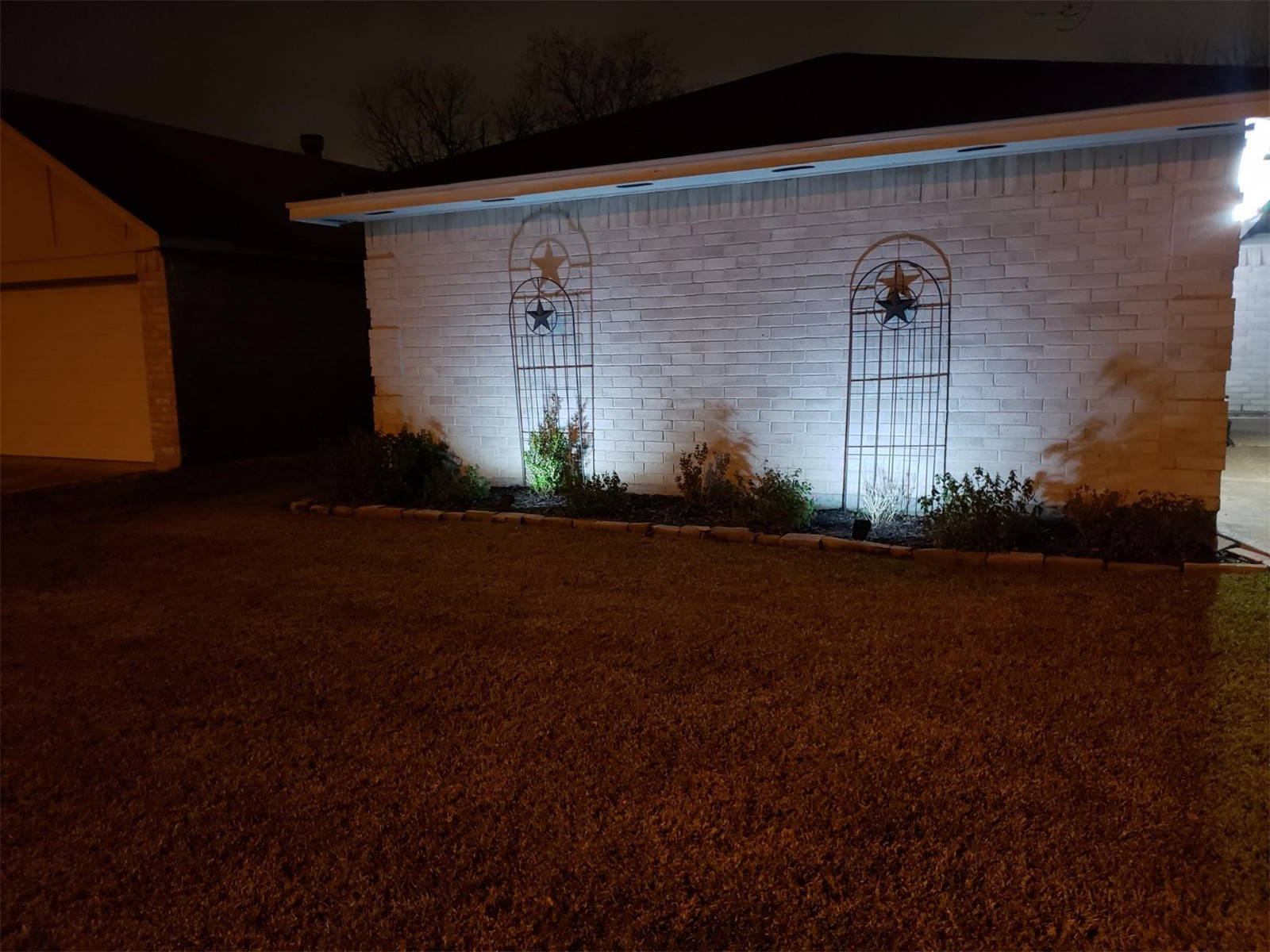 Only time will tell on how long they last. But they were put out at around 3pm, here 8:30 pm and they are on. Plenty bright for my purpose. Definitely worth the money. I'm very satisfied with this product!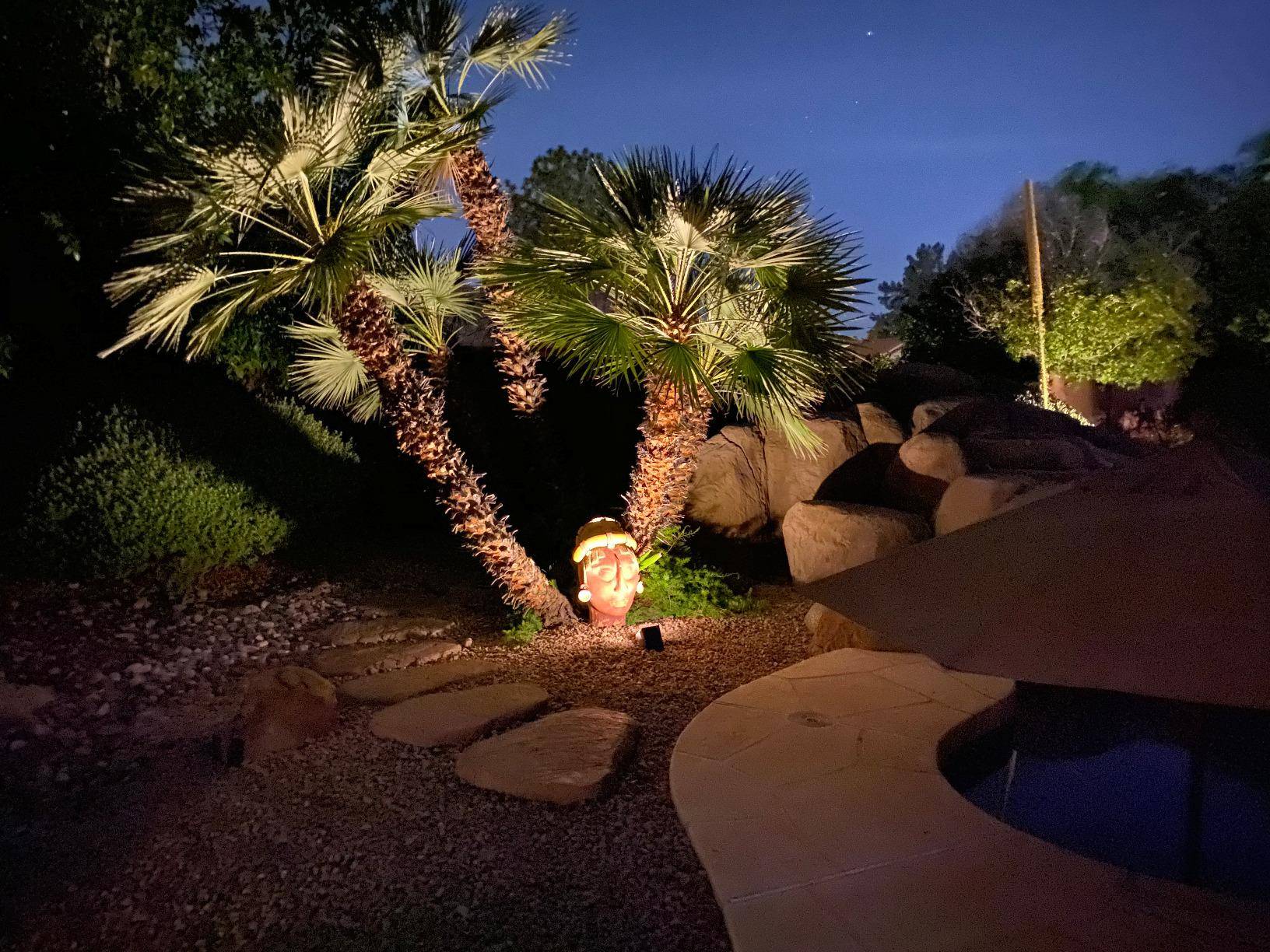 These lights are very bright!!! Very easy to install and to aim towards desired location. Great for uplighting landscaping and for security. Had them for a month already with rain almost everyday, so far so good!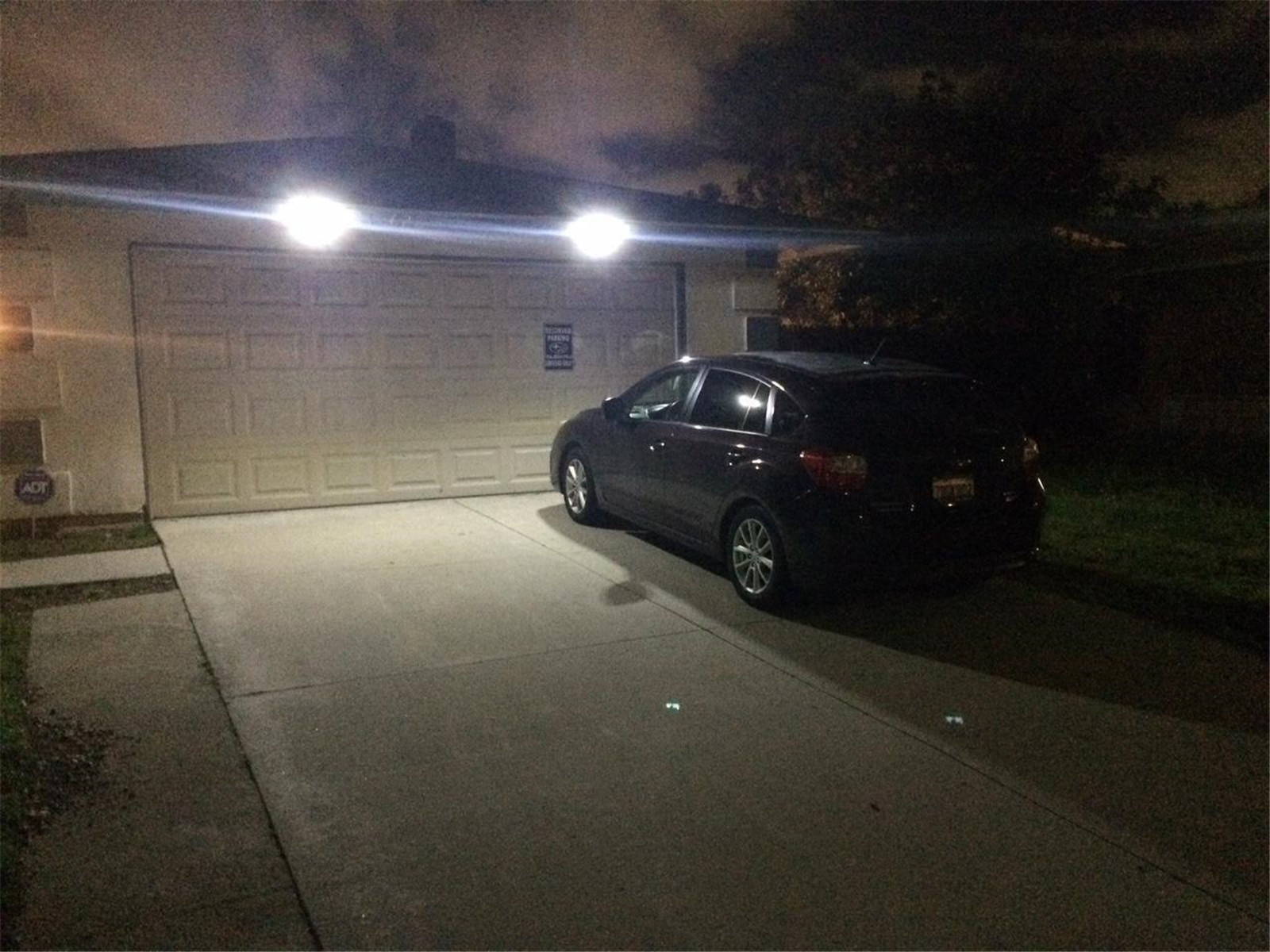 Alternative light over the driveway
Since I drive to work in the dark whether it's Standard Time or Daylight Saving Time, a little extra light is a nice way to start the day while getting into the car. They're a great alternative to the overkill of a security light.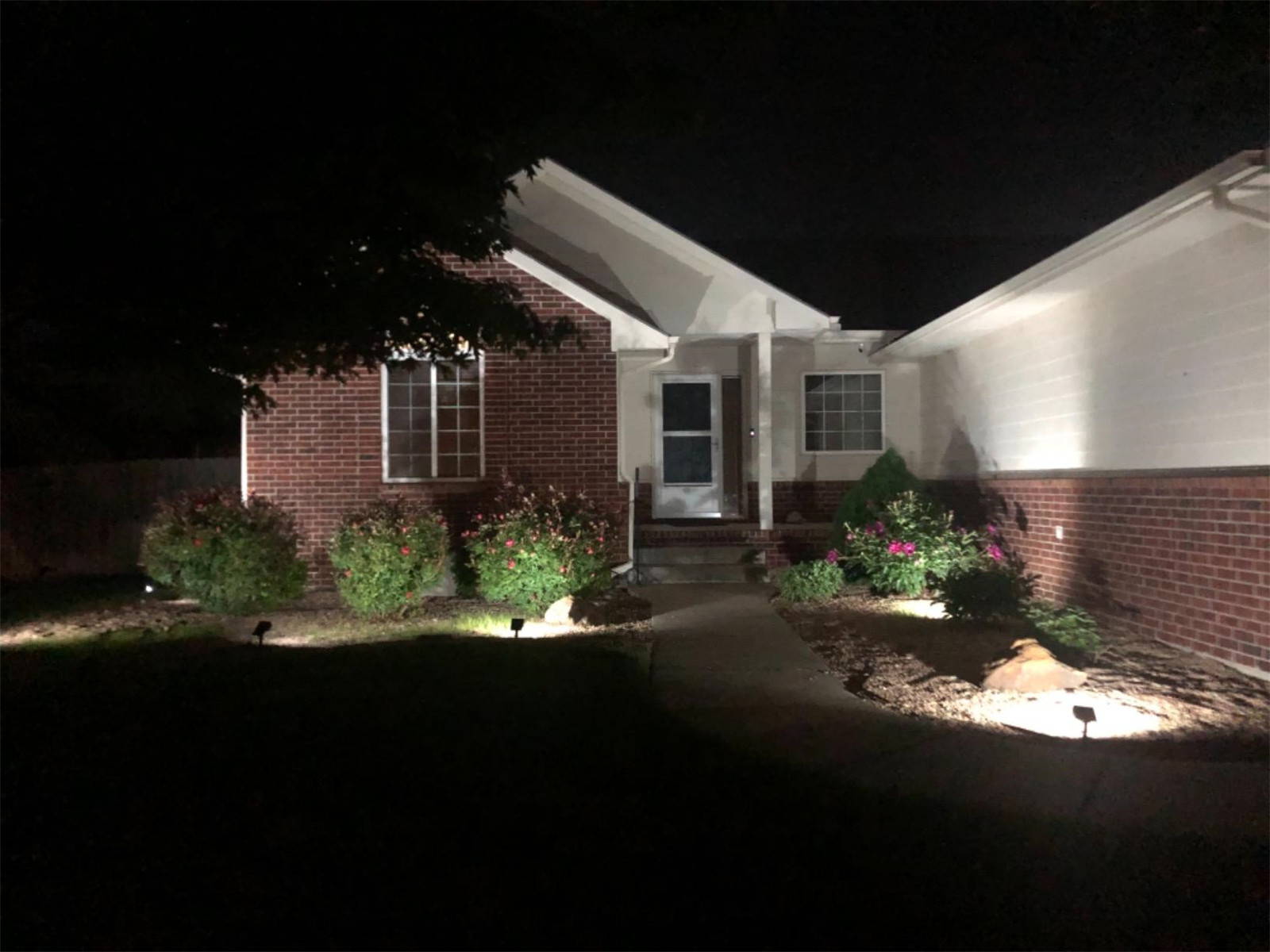 Very bright & long lasting!
Wow - very bright even on low setting. Light stays on from dusk to almost 5 AM here in the Northeast. I'm sure by mid-summer the light will be on all during the night up to dawn. The motion sensor is great!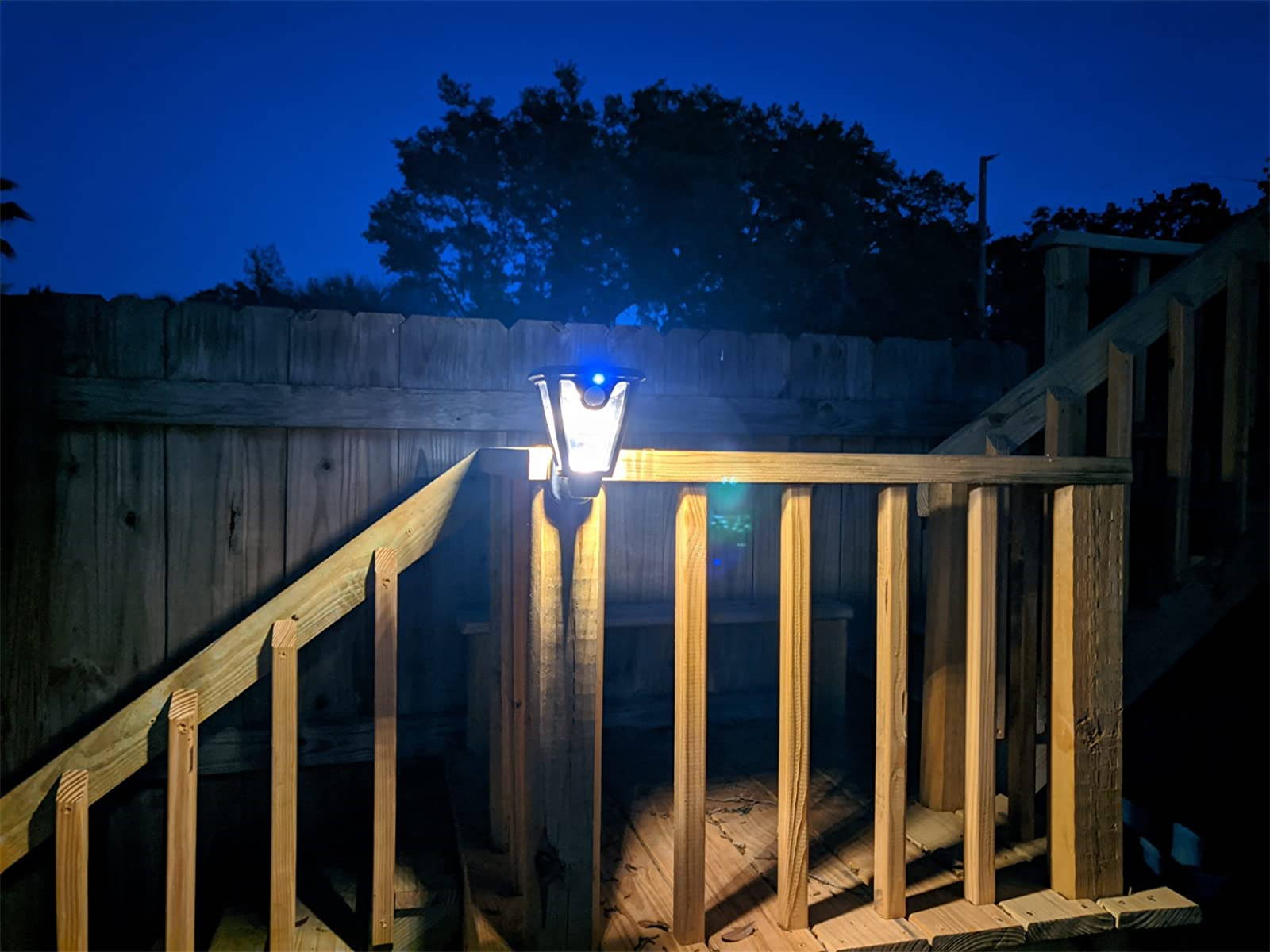 Solar panel is very large and charges the batteries with only few hours of sunlight, There are many options to chose from as far as how you want the light to behave based on motion.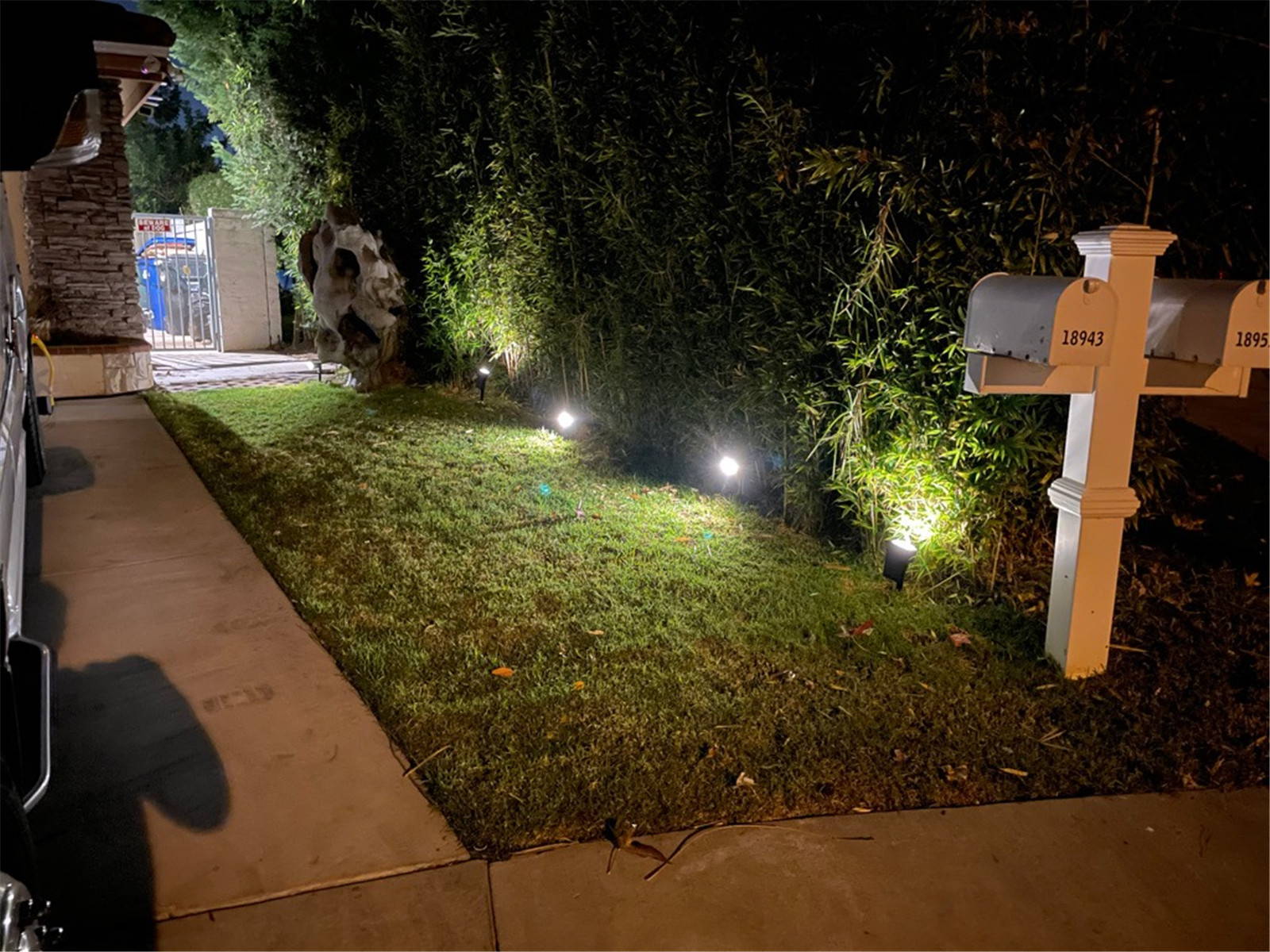 They are super bright and adjustable ~ from a spot to a wide angle. They're great as landscape lighting. They self-illuminate each day from sundown until the battery fades. Outstanding!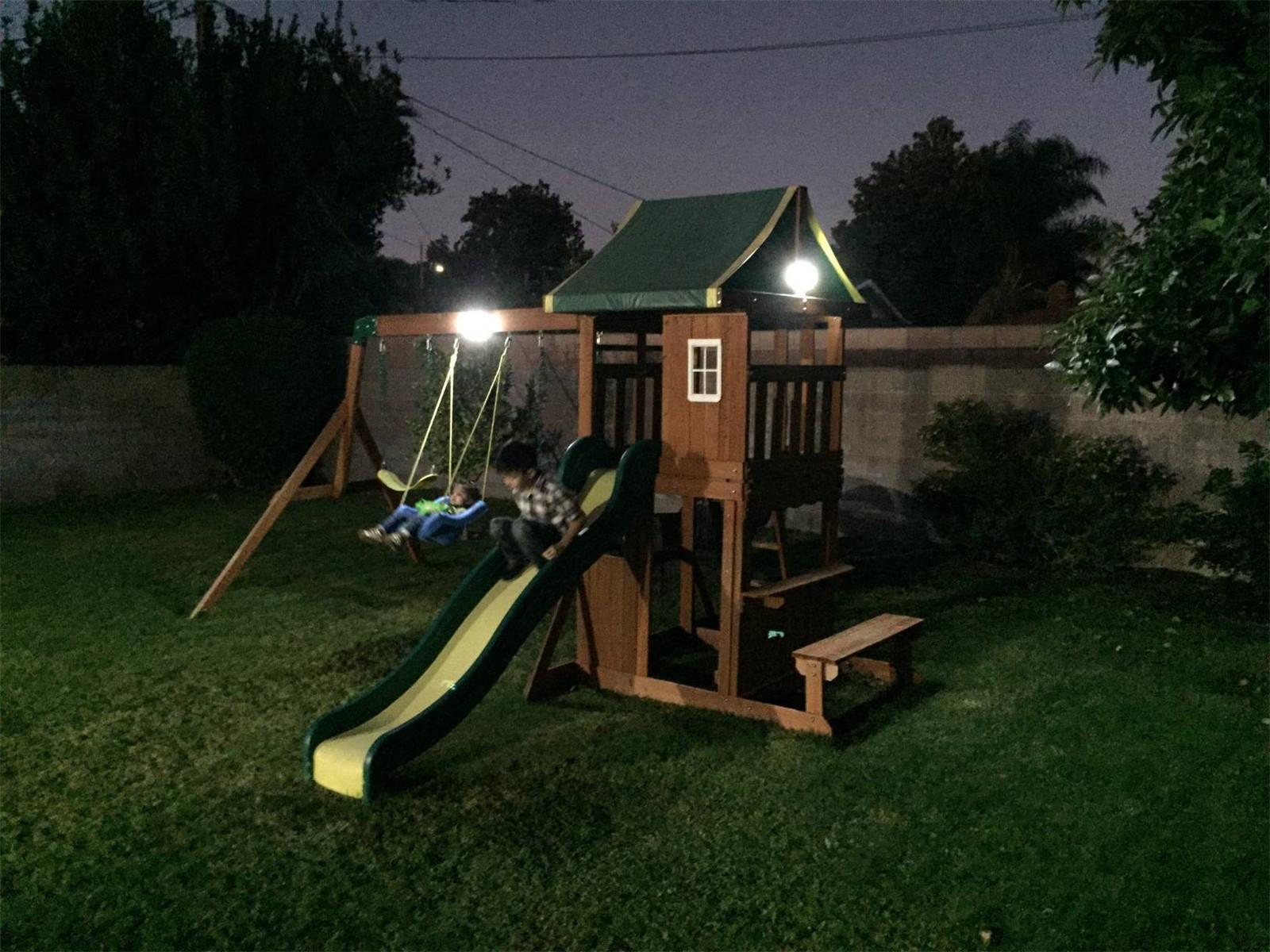 These are amazing! I really like these lights. Pacing myself and buying more for the back yard. Mounted mine on my kids playground. Impressed at how bright it lights up the area.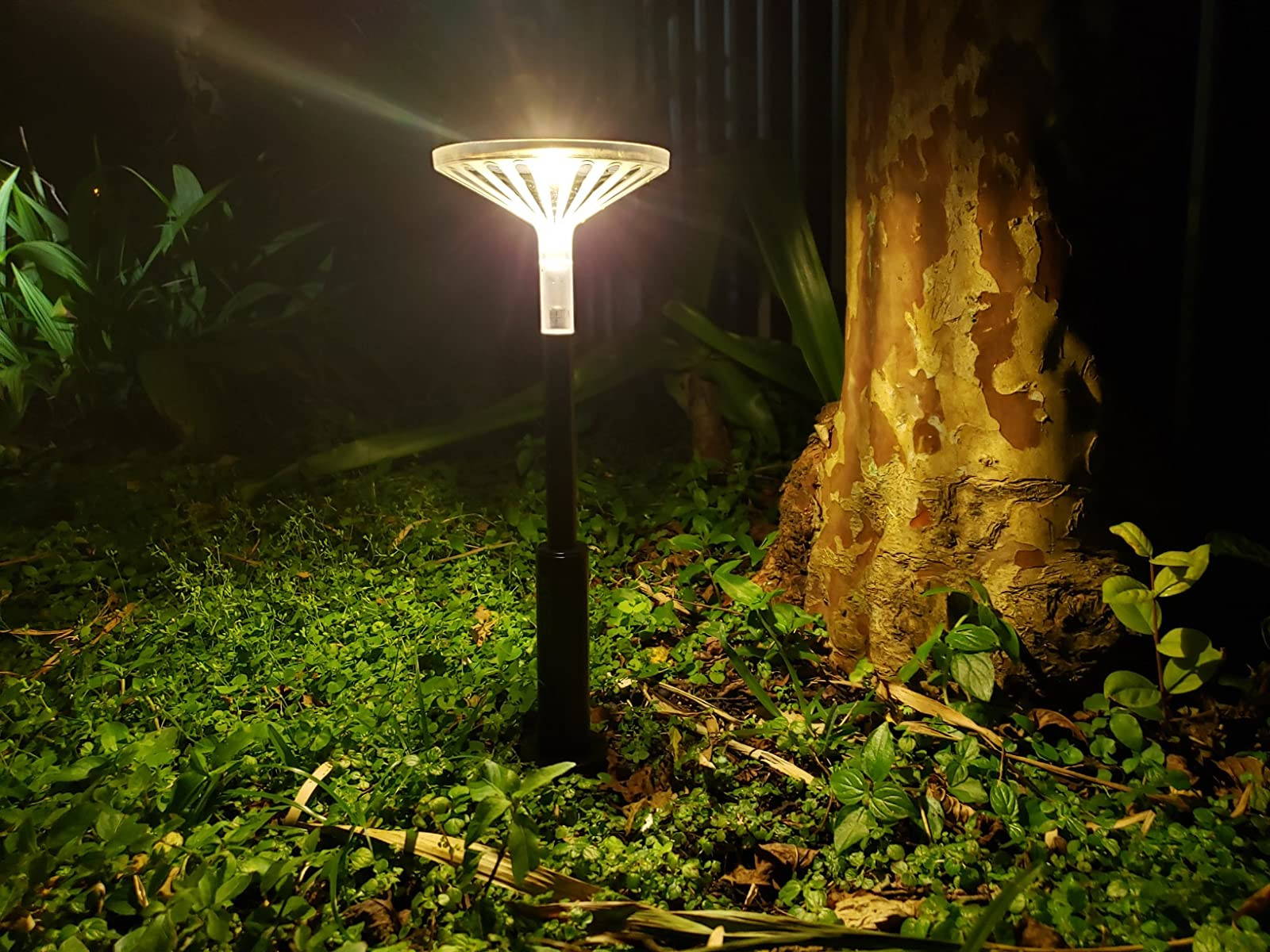 Bright light! Works great!
The LITOM Solar Pathway Landscape Lights are much brighter than the previous landscape lights I had.They are made entirely of heavy duty plastic so they will not rust, and are waterproof so the rain should not damage them.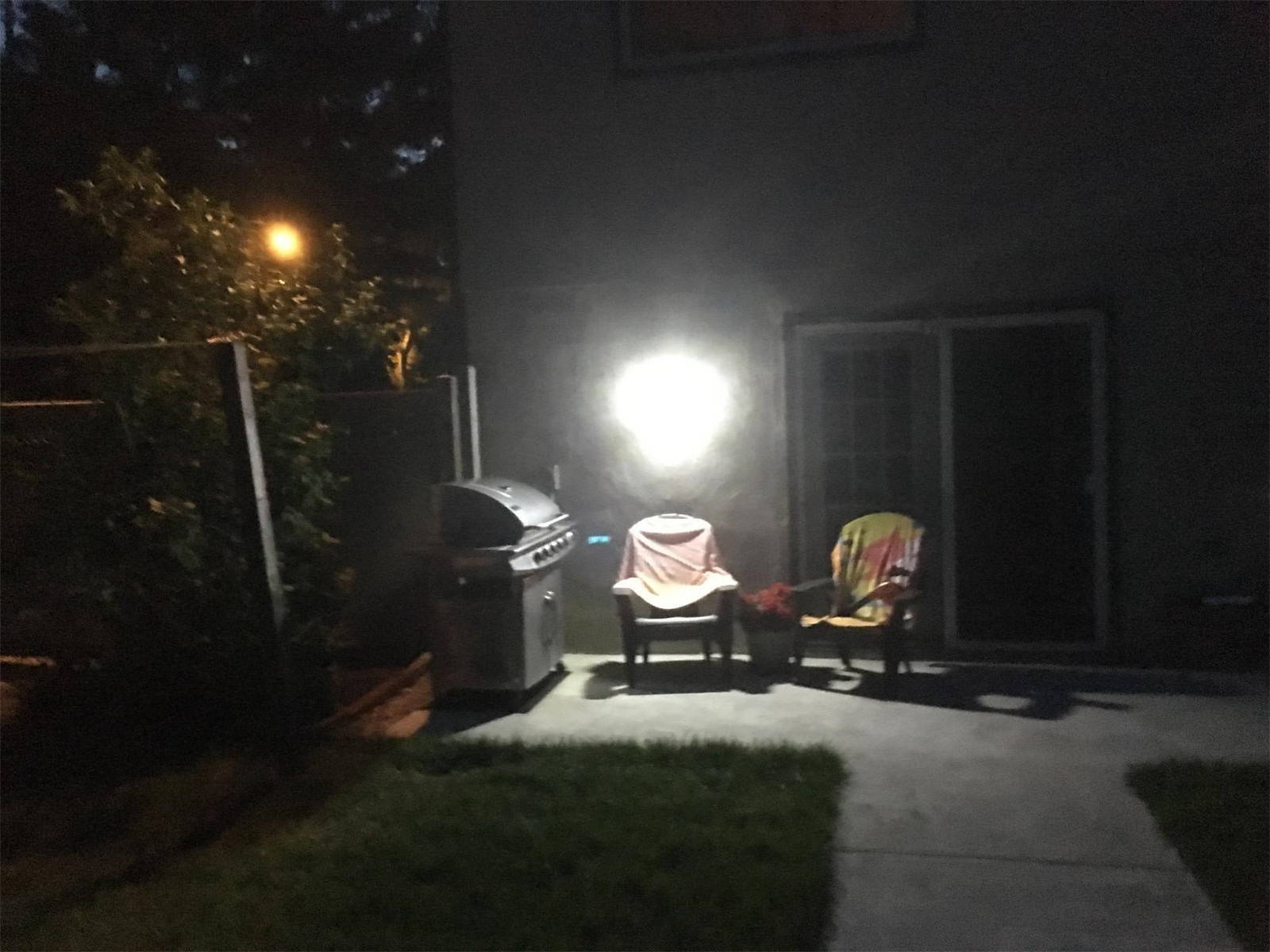 I'm not really one to write many reviews but I will for this one. I put light up weeks ago but I actually but never had to go in backyard at night until a few minutes ago and I must say it's a lot brighter then I expected.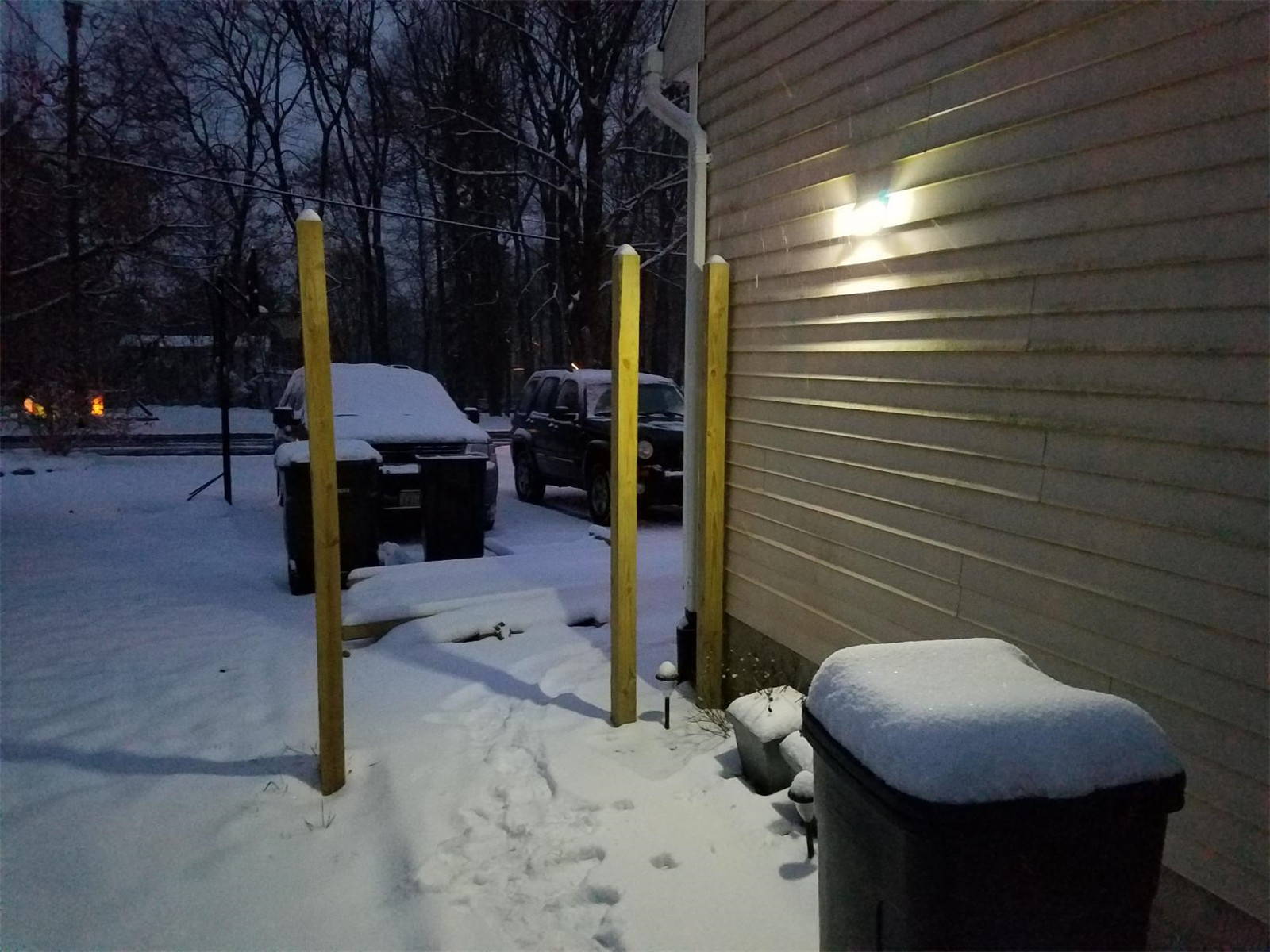 Excellent motion detection coverage
These are very bright. Has excellent motion detection coverage. I am very happy with them. I have one about 8 feet above my garbage cans. It is perfect for when I am out in the dark winter night.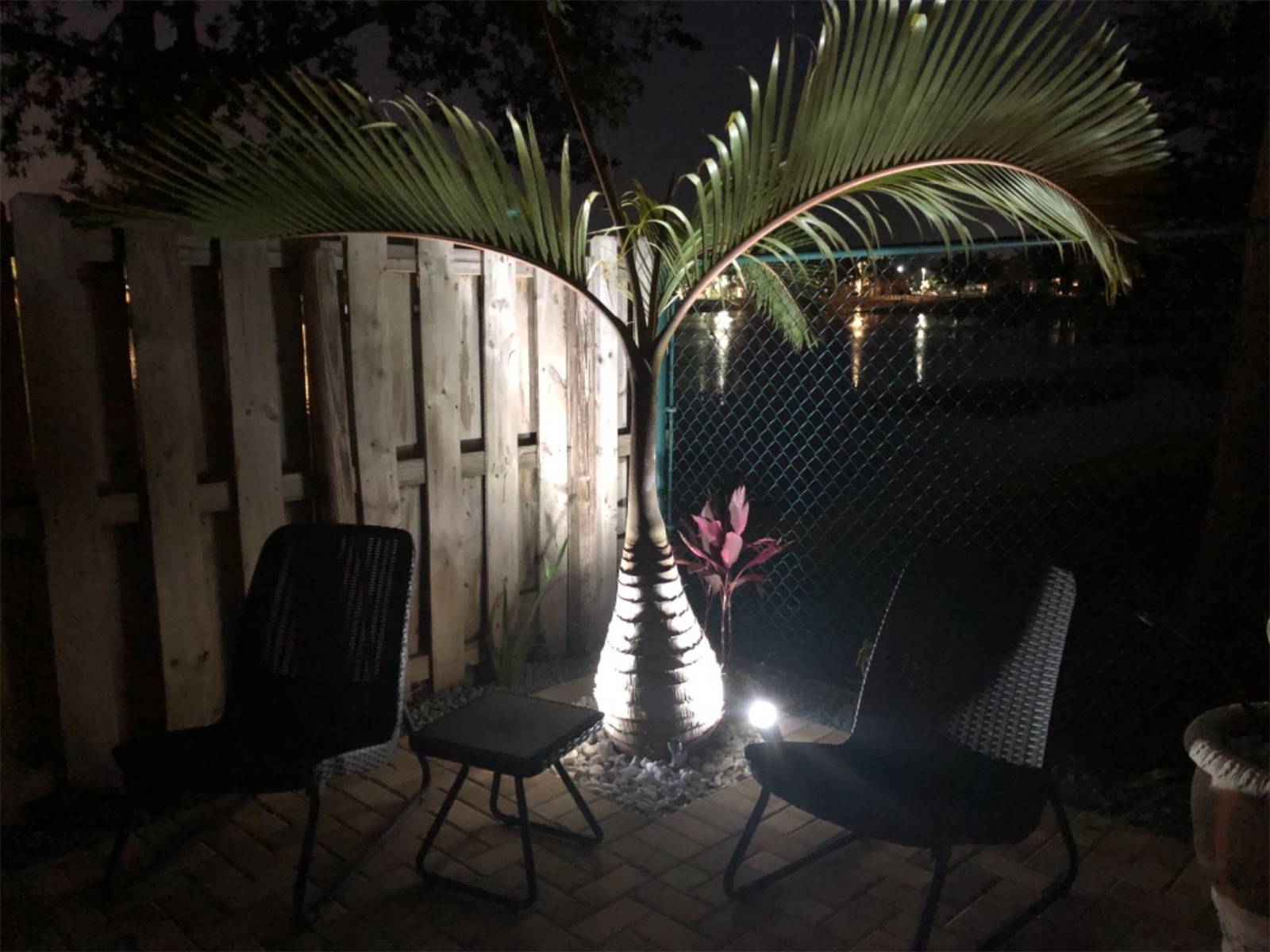 Now I don't have to worry about plugging anything in as these will be very low maintenance. There is two modes the first time you click it and from off it is the more dim mode, the next click will be brighter.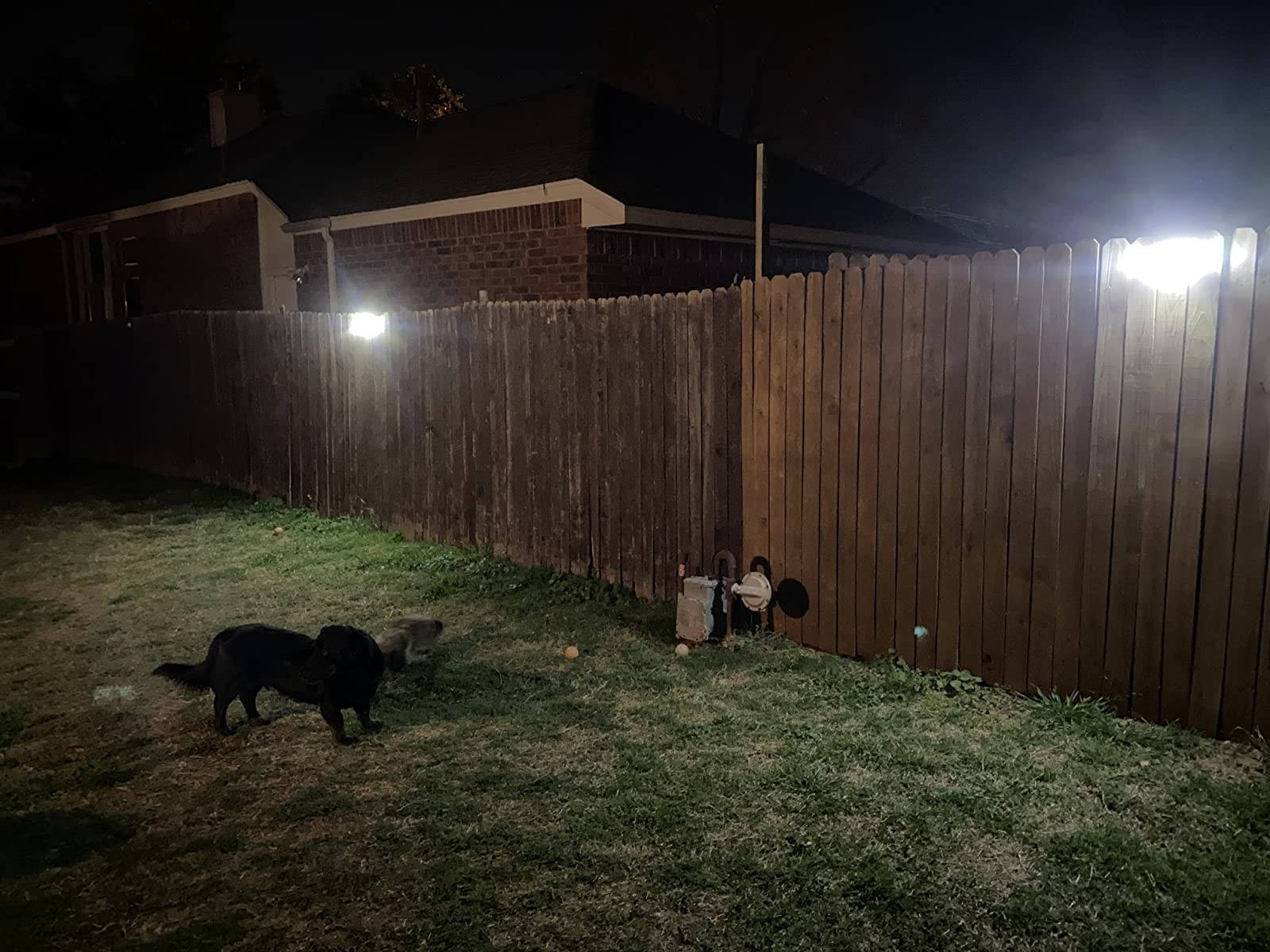 Motion detection works very well (almost too good...wind blowing made these turn on). Not the brightest but so much better than no light. Extremely easy to install. I am now trying to find more areas I could use these!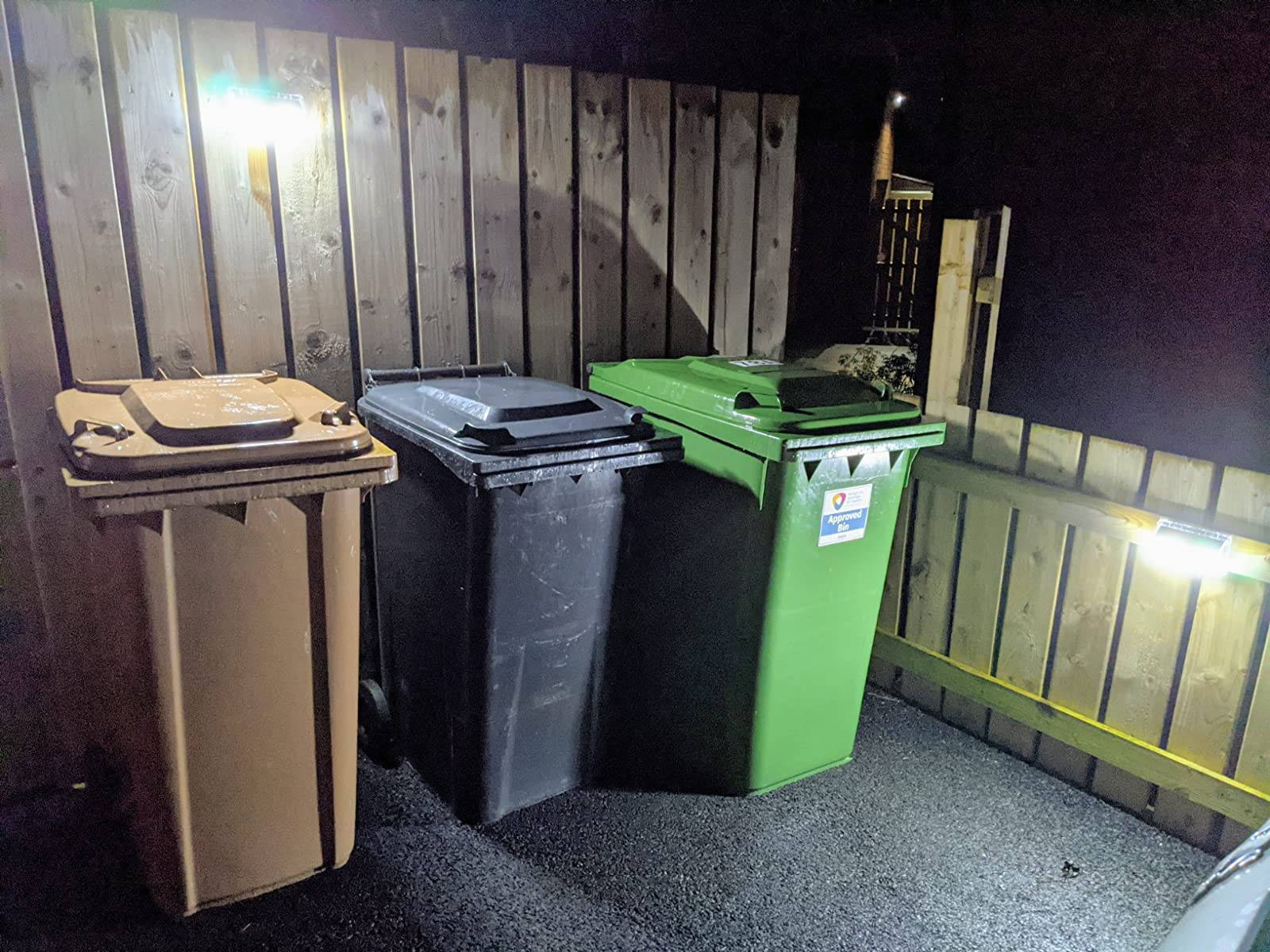 Aking out the trash to a pitch black alley and general security concerns prompted a quick and easy installation of these well functioning lights. Highly recommended based on item performance!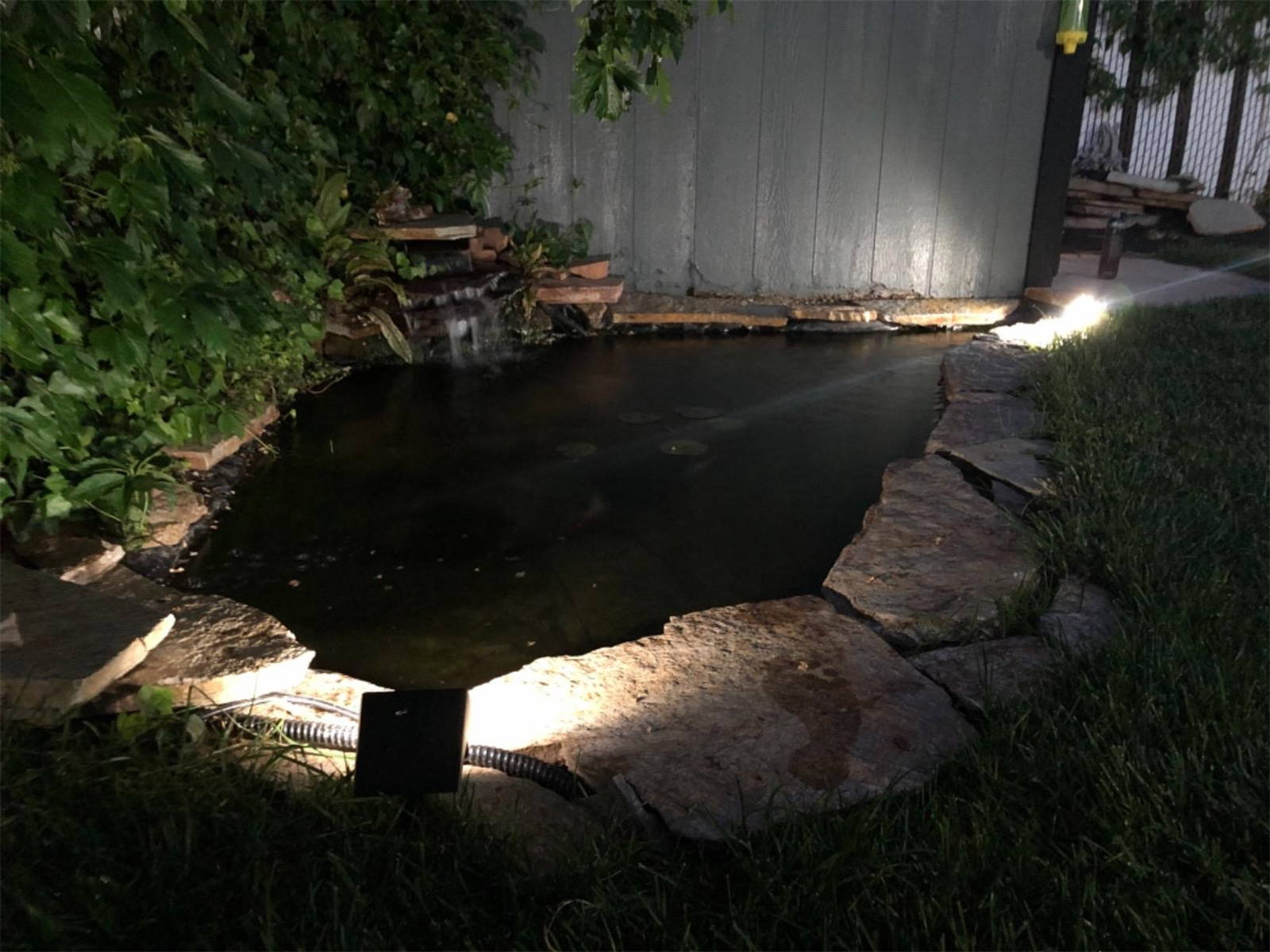 At first I was worried 12 LED's might be too much but they're perfect on the low light mode for my pond. I really dig the kelvin these lights put off! Excited to see how they perform over the next year!

Solar Lights Outdoor 10 Usage Tips - Litom 100 LED Solar Motion Sensor Light
Outdoor Solar Garden Light, 30 LED Solar Motion Sensor
LITOM 160 LED Solar Motion Sensor Lights - Unboxing Review
LITOM Solar Lights Outdoor with USB Charging - Review
LITOM 100 LED Solar Motion Lights Review - Best Outdoor Solar Lights
LITOM Solar Pathway Lights Unboxing & Demonstration
LITOM 30 LED Bi-color Solar Landscape Sportlights Pro
Home Security Lights: Litom Super Bright 24 LED Solar Lights
LITOM Solar Landscape Lights: The Best Solar Yard Lights of 2020?
Bright Solar Light 100 LED Motion Sensor for OutDoor - Water Resistant
LITOM Motion Sensing Solar Powered 30 LED Outdoor Lights 4 Pack
I Installed The Best Spot Lights, Now my Neighbors Want Them!